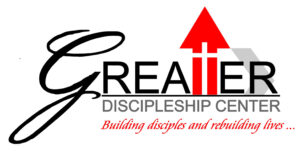 Have you heard the calling of God?
Are you looking to take your Love for Christ to the next step
Perhaps, you are looking for:
Discipleship Certification

Education (not just another Bible College)

A community to learn, grow and experience your faith
Greater Discipleship Center helps build all of the above – are you interested in learning more?
Rev. Lance Bacon is an ordained bishop in the Church of God with 19 years as a senior pastor. He currently serves in that role at Greater Discipleship Center in Hampton, Va. He earned his Master of Divinity from Regent University in 2016 and in 2022, his PhD at Regent's School of Divinity.
He delights in his role as an assistant professor of Christian Ministry, Christian Ethics, Christian History, and Theology. Prior to this, Bacon was the recipient of numerous national journalism awards during a 20-year career covering military issues and operations. He is author of the book Hero Dogs: Secret Missions and Selfless Service and The Scariest Word in the Bible.
He is married to Rev. Crystal Bacon, and together they have four wonderful children whom they affectionately call "the Bacon bits."